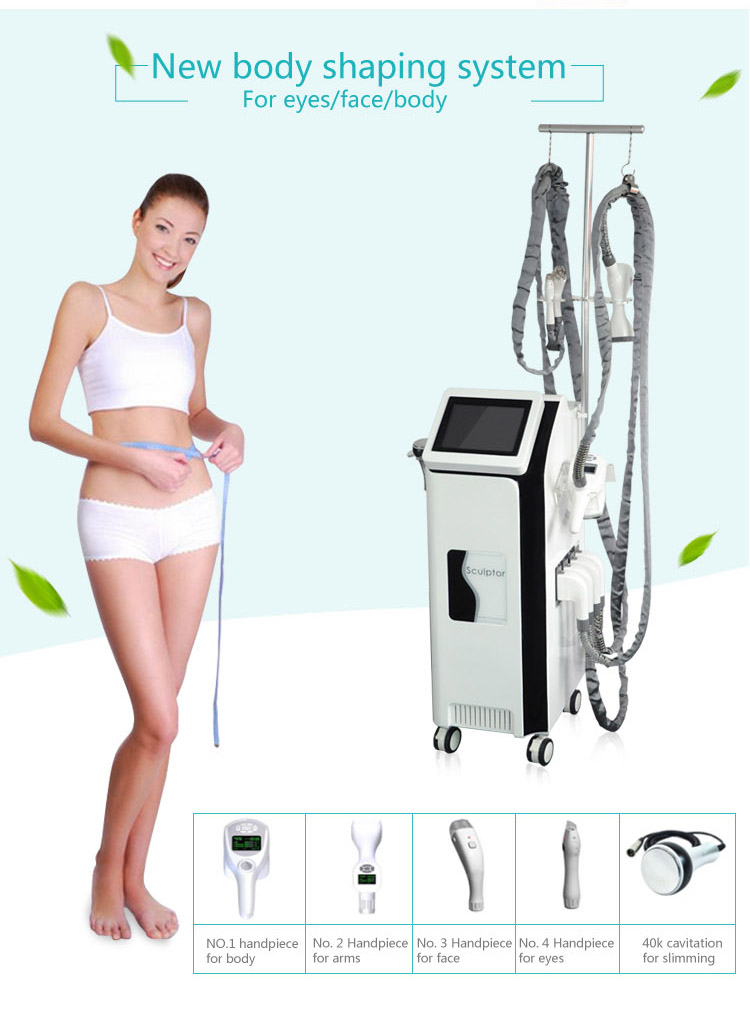 Theory:
1.Infrared laser lowers skin impedance by heating skin and RF energy penetrates deeply into connective tissue.
2.The synergistic combination of infrared laser and conducted RF energy increases the oxygen intracellular diffusion by heating skin.
3.The technology that vacuum folds skin makes RF energy penetrate a specific folded skin, significantly improving effect and safety, even for the upper eyelid area treatment.
4.Vacuum plus specially-designed rollers manipulate leads even RF penetration (5-15mm). Meanwhile,vacuum and roller mechanical tissue manipulation nips and stretch fibrillar connective tissue,effectively break down subcutaneous fat as well as extruded capillary vessel,increase lymphatic drainage,promote metabolism and reduce or shrink the size of the actual fat chamber,thereby greatly improving body shaping effect.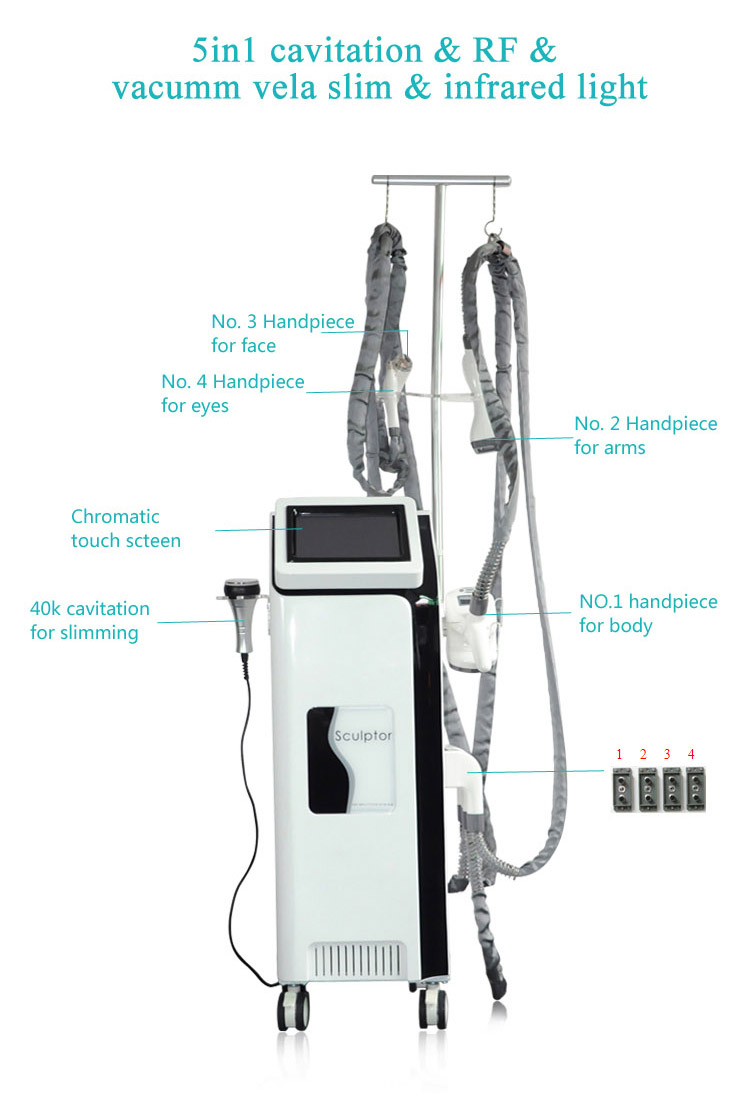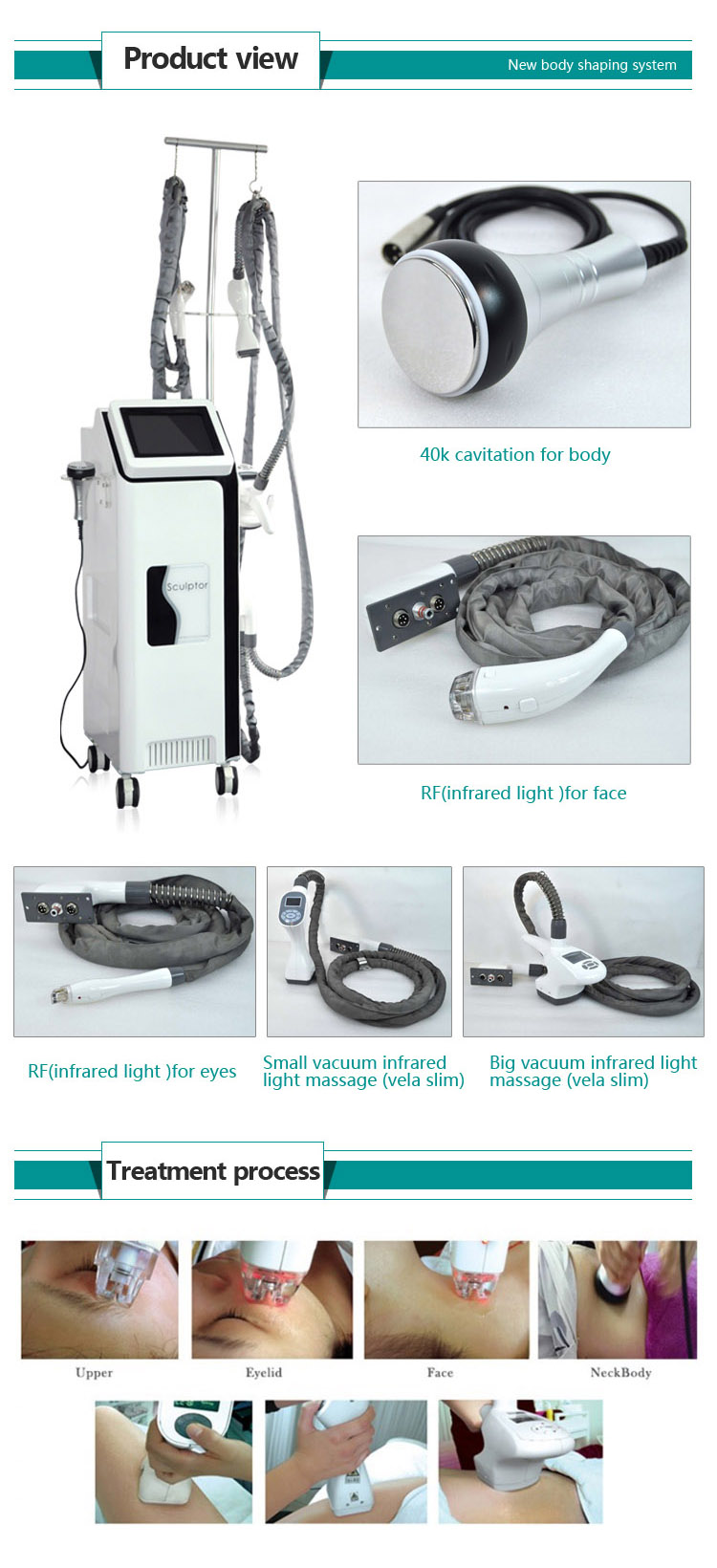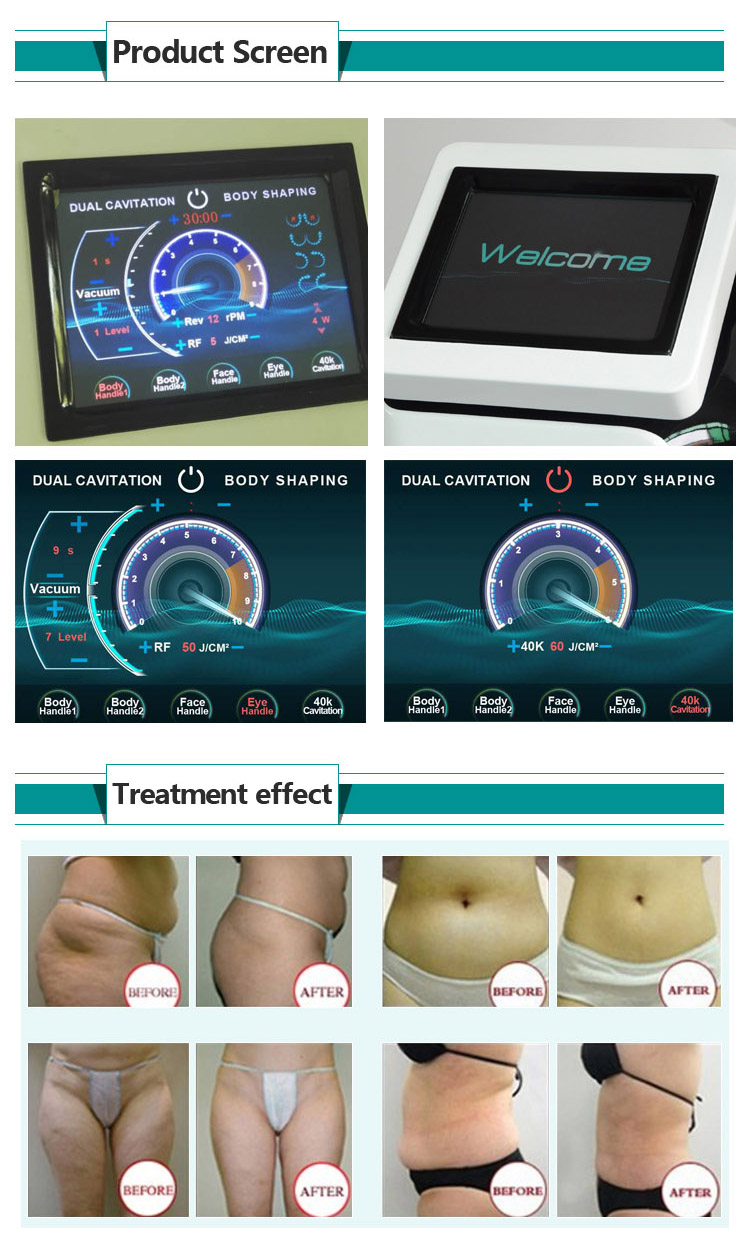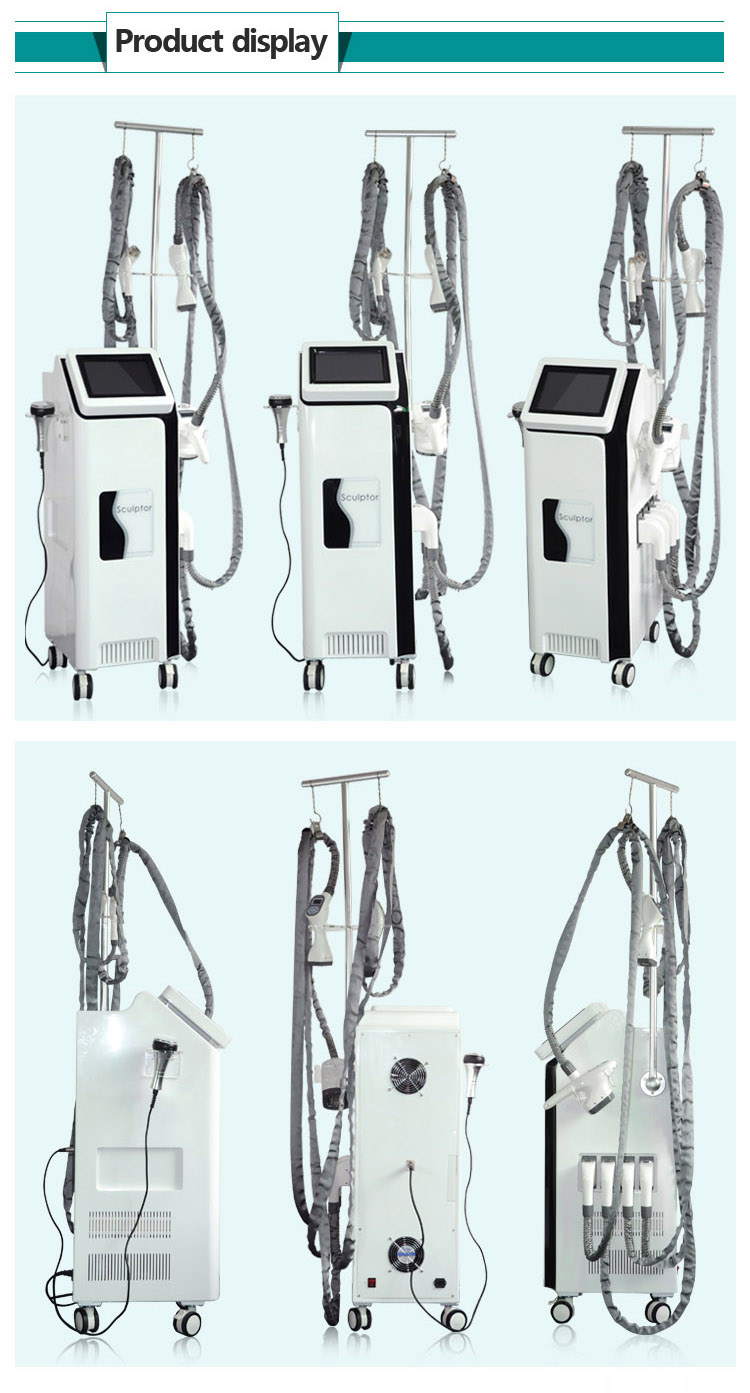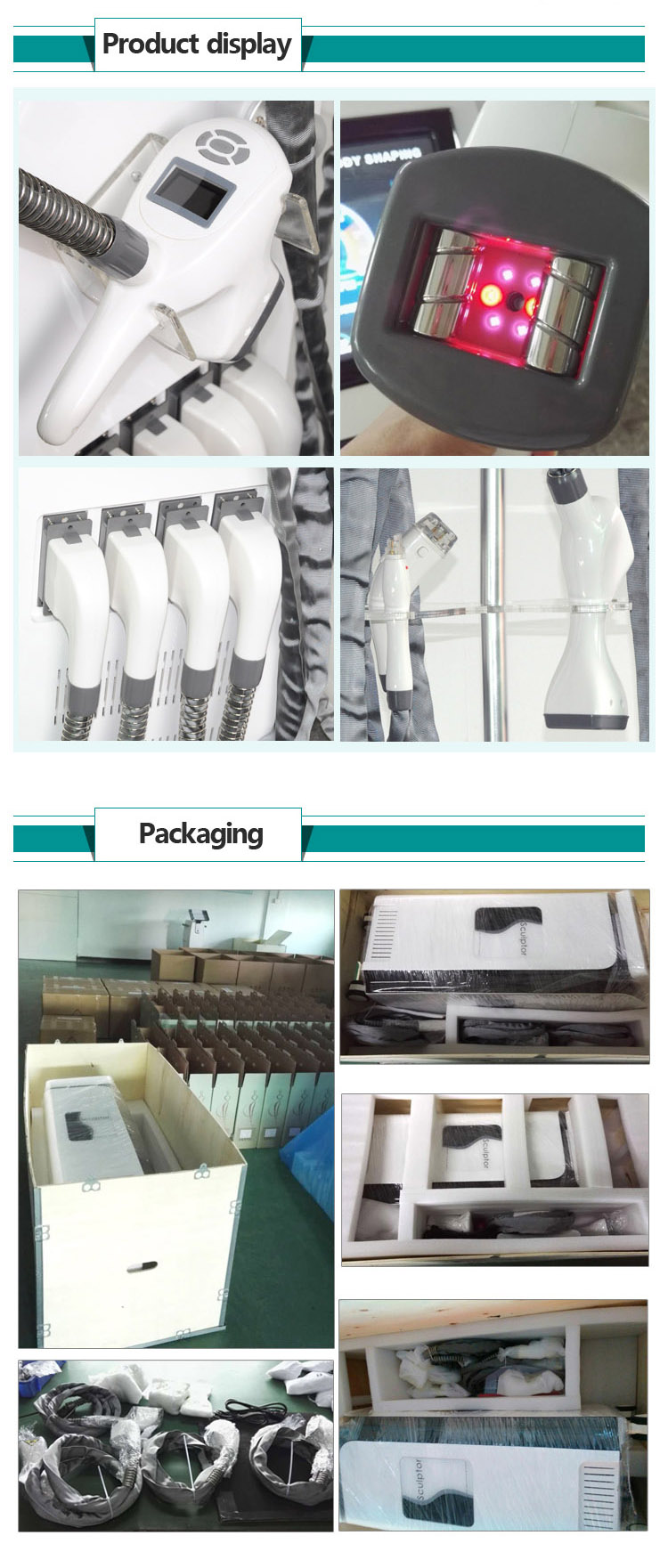 2. Function :

1) Effectively remove eye black, eyelid lifting
2) Fat dissolve and body slimming, shape contouring
3) cellulite removal , weight loss and body shaping
4) Remove wrinkle
5) Tighten skin

3. Technique advantages :
1) Non-surgical,
2) Not cause uneven phenomenon.
3) No bleeding, no swollen, no blood stasis
4) No side effects, better effect, and no rebound.
5) Non-invasive, non-injury, does not affect the normal working life
6) Adopt the top ultrasonic liposuction technique in the world.
7) Suitable for all kinds of skin.

4. Machine advantages :
1) Controlling system: LCD, Chromatic Touch Screen, power switch, micro-computer controlling system etc to control operation of whole system;
2) 4 vacuum roller treatment heads for body, legs , arms and face and so on . It is very effective for skin lifting, skin tightening and body shaping & contouring.
3) Infrared laser system: 940nm semiconductor laser technology, it can penetrate to the skin of 15-20mm.
4) Vacuum negative pressure and the idler wheel
5) 40KHZ Cavitation headpiee for cellulite reduction.
6) RF : High power output radio frequency system;
7) Body shaping system features revolutionary combination of radio frequency, infrared laser, vacuum, pulse mechanical roller manipulation;
8) The safety and effectiveness of the technology have been demonstrated in body contouring and wrinkle removal on any parts of human body;
Items

Specifications

LCD screen

1) Display screen: 10.4/8″ Chromatic Screen
2) Display screen of handpiece
Display screen on handpiece 1: 2.4″
Display screen on handpiece 2: 1.9″
Working Mode
Pulse,Pulse width:1s-9s
Pulse width
0.5s-7.5s
Negative pressure
1) Absolute value: 80kPa -10kPa (60.8cmHg - 7.6cmHg)
2) Relative value: 20kPa -90kPa (15.2cmHg – 68.4cmHg)
Rev of roller
0-36 rpm
Working mode for roller
4 types
RF frequency
1-5MHz
RF energy density
Max: 60J/cm
Laser power

MAX 20W

Cavitation

40k

Number of handpiece

5

Treatment area

4mmx7mm,8mmx25mm,30mmx50mm,40mmx60mm

Rated input power

750VA

Packing list

No. 1 big vacuum RF laser head for body * 1

No. 2 vacuum RF laser head for arms * 1

No. 3 vacuum RF laser head for face * 1

No. 4 small vacuum RF laser head for eyes * 1

40K cavitation head * 1

Power cord * 1

Rotary knob screws * 12

Acrylic accessories hanging rack * 2

Aluminum holder * 1

Acrylic accessories hanging rack screws * 6